Books and Stories that are available through Dreamspinner Press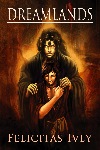 My first novel!
Dreamlands is a fantasy with strong Japanese overtones.
Inuzaka Keno has been the prisoner of a shadowy organization known as the Trust for years due to an innocent mistake on his part. One terrifying moment he's in his prison and the next he's the unwilling guest of Lord Tamazusa a demon, an oni in a place called the Dreamlands. But he's treated with respect and love there, slowly falling in love with Tamazusa's closest companion Samajirou Aboshi. But Keno's past, in more ways than one, intrudes upon the life that he is building for himself with Aboshi. Will Love win out in the end?
---
Dreamlands:Back to the Dream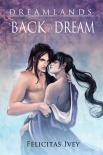 Sequal to Dreamlands. Keno and Aboshi's relationship has grown over the year that they have been together, but their happiness is threatened when the politics of Nippon interfere with their lives, as well as the Trust returning to the Dreamlands, for a reason that might not be all that it seems to be on the surface.
---
Company Man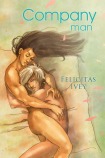 Shaku Suihana is an efficient and cold blooded assassin for an organization nicknamed 'The Company'. His world changes drastically with his latest assignment, that takes him back into a life that he doesn't remember, but may hold the key to his past, when he mets people that may know who he had been before he was an assassin.
---
Something About Spot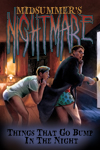 Part of the Midsummer Night Romance June 2010 Daily Dose. It's a cute story about Ryan who stopped in this quaint New England town three years ago and settled down after falling in love with Wil. But like most small towns, not all is what it seems...
---